Things to Do in Paris
Paris— a city that never sleeps— usually attracts about 22.2 million tourists every year, making it one of the top tourist destinations in the world. The city is one of Europe's major centers of commerce, fashion, science, finance, and the arts. Paris is famous for having outstanding cultural institutions, largest collection of modern and contemporary art in Europe, and UNESCO World Heritage Sites.
Paris is known as the 'City of Light' because of its leading role during the 'Age of Enlightenment'. 'Capital of Fashion,' Paris, is home to the world's most posh and talented fashion designers and cosmetic brands. Along with it, Paris is well known for having a gorgeous cityscape, historic monuments, luxury hotels, rich culture and awesome facilities for the performing arts. If you are planning to tour this city, have a look at the list of things to do in Paris we came-up with just for you-
Notre-Dame de Paris: A medieval Catholic Cathedral, also known as Notre-Dame Cathedral, is widely considered one of the largest and most well-known churches in the world. The site showcases the excellence of French Gothic architecture and welcomed 13.6 million tourists in 2015. One of the top most tourist attractions in Paris, the cathedral houses some of Catholicism's most important relics.
Eiffel Tower: It is named after the engineer Gustave Eiffel, whose company built this well-recognized landmark. It holds the record of being one of the most-visited paid monument on the planet. The tower received about 6.91 million visitors in 2015. This wrought iron lattice tower stands tall with a height of 1,063 feet; and is the biggest structure in Paris. One of the most popular icon in the world, more than 250 million people had visited the tower since 1889 — the year that it was built. An average of 25,000 people visits the tower each day.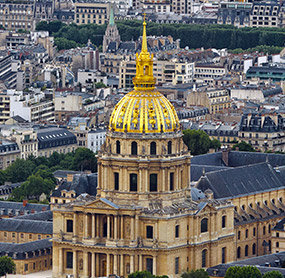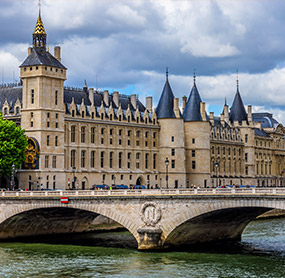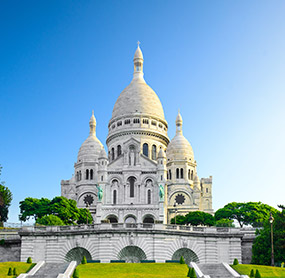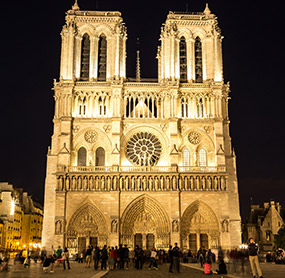 30 Mar 2020 - 07 Apr 2020
25 Apr 2020 - 16 May 2020
25 Apr 2020 - 06 May 2020
21 Apr 2020 - 28 Apr 2020
Center Georges Pompidou: It is a building in Paris which was beautifully designed by the talented architectural team of Richard Rogers and Renzo Piano. It houses a public library and the Musée National d'Art Moderne; which happens to be the largest museum of modern art in Europe and a center for music and acoustic research. As of 2006, the Center Pompidou has had over 180 million visitors; since its inception in 1977. The main attraction of the center is the National Museum of Modern Art, which displays an extensive collection of contemporary art such as Cubism, Expressionism, Constructivism, Dadaism, Surrealism, New Realism, etc.
Disneyland Paris: An amusement park`, located east of the center of Paris is the most visited park in all of Europe. Disneyland Paris covers almost 4,800 acres of land that includes two theme parks, resort hotels, shopping area, a golf course and other recreational and entertainment facilities.
Bastille Day: If you are planning to visit Paris in the month of July, then Bastille Day will add an extra element of fun to your trip. The day is celebrated as a National Day of France, on the 14th of July, every year. In France, it is formally called La Fete Nationale. It is one of Europe's oldest and largest regular military parades. Usually held in the mornings of 14 July in front of the President of the Republic, along with other French officials and foreign guests.
Opera Bastille: A modern opera house in Paris, where most opera performances are held along with some ballet performances. The place was designed by the Uruguayan architect Carlos Ott. It is located at the Place de la Bastille and due to its size, the auditorium is called a 'Vessel.' The Opera has the seating capacity of 2,723; with the main theater, studio theater and concert hall.
Palace of Fontainebleau: Located at the southeast of the center of Paris, Palace of Fontainebleau is one of the biggest French royal chateaux. It has been listed as a UNESCO world Heritage site. Exploring the premises of this majestic place is one of the coolest things to do in Paris.
Read More
Don't Just Travel. Make Time Immemorial Family Vacations