Things to Do in Montreal
Montreal, a bustling city in the province of Quebec, is considered to be Canada's cultural capital. It is believed that the city got its name from Mont Royal, a 761-foot hill. Home to over 250 theater and dance companies, 90 festivals and numerous artists, writers and musicians, the city has cemented itself as a great arts center over the years. It is not just festivals and arts that highlight the city, but a great food scene, including poutine, which makes it a cuisine capital as well. It is also the sole city in Canada to have hosted the Summer Olympics. The most awaited event of the year is the F1 Canadian Grand Prix that is scheduled to be held in the month of June and of course, the Montreal International Jazz Festival scheduled for July. So, book cheap flight tickets and prepare a list of things to do in Montreal to get the most of out of your visit to the city.
Notre-Dame Basilica - This is one basilica whose absolutely stunning interiors demand attention. It was built in the year 1829 on the site of an older and smaller church. The Notre-Dame Basilica became popular in the year 1994 when Canadian singer Celine Dion got married under its blue ceiling. It was back in news in 2000 when it became the venue of the state funeral of former Canadian Prime Minister Pierre Trudeau. A visit to the basilica requires an entry fee of $5 for adults and $4 for children. Don't forget to include this on your list of things to do in Montreal as it is a very famous landmark.
Montreal Botanical Gardens - This is the second best attraction that you need to include in your things to do in Montreal list. Spread over 185 acres, the Montreal Botanical Gardens houses over 22,000 species of flora. The gardens consist of 10 large greenhouses that have been designed according to specific themes. Visit the popular toxic plant garden if you have kids along. The gardens open at 09:00 am and close at 05:00 pm or 08:00 pm depending on the time of the year. Entry ticket for an adult costs $15.
Montreal Museum of Fine Arts - The collection of fine arts present in the city's most prestigious museum has been built over a century. Visit the museum for some of the finest Canadian and international pieces of art, including that of El Greco and Picasso. In addition to displaying brilliant artworks, the museum holds regular art programs and workshops that are open to kids from kindergarten to high-school. The museum also hosts cultural programs such as classical and gospel music concerts.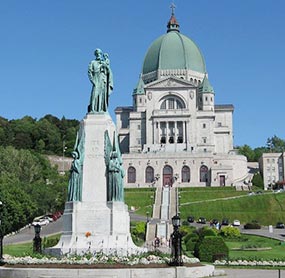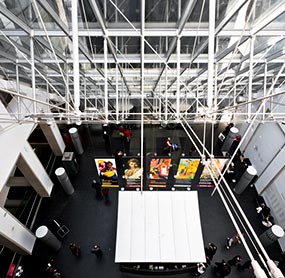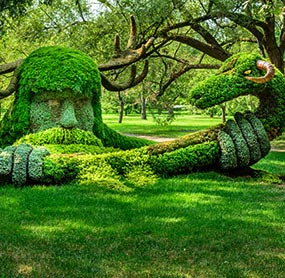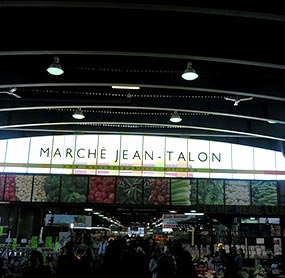 Parc du Mont-Royal - Parc du Mont-Royal is one of the largest parks in the city and is frequented by joggers and bicyclists throughout the year. Climb up the stairs to catch an amazing view of the city. If you are a morning person, then you need to include this on your list of things to do in Montreal and visit Mont-Royal before sunrise to catch the first rays make their way over the skyscrapers. A visit to the park is absolutely free of cost.
Jean-Talon Market - This is one of the largest public markets in North America. Visit this open-air market for freshly grilled sausages, home-grown spices, handmade chocolates and much more. The market remains open for all days of the week but hours may vary.
La Ronde - Give yourself a break from history, culture and arts and book your tickets for a fun-filled visit to La Ronde amusement park. From roller coasters for adults to carousels for toddlers, this amusement park has something for visitors of all ages. Apart from the regular rides, the park also hosts a number of special events for which additional and separate fee has to be paid.
Museum of Archaeology and History - If you wish to discover the rich heritage of the city, then you need to include the Museum of Archaeology and History in your list of things to do in Montreal. The museum has been built on the spot where an archaeological dig had revealed the foundations of the city's original settlement. The exhibits in the museum show how the city of Montreal developed over the years. Make a note to visit the museum if you are vacationing with kids.
Montreal Biodome – Located in a former Olympics bicycle-racing arena, the Montreal Biodome houses replicas of four distinct ecosystems found in the Americas. These replicas include a sub-polar region, a tropical rainforest, Saint Lawrence Marine Ecosystem and a Laurentian Forest. Make sure to include this in your list of things to do in Montreal if you are nature lover or have young ones accompanying you.
Book in advance cheap flight tickets to Montreal for July to be a part of the world's largest jazz festival. You can also visit Lookupfare's website for group travel offers and low-cost airline tickets if you are planning to explore the city of Montreal with your friends and family.
Read More
Don't Just Travel. Make Time Immemorial Family Vacations