Things to Do in Miami
For most people, Miami is synonymous with unabashed, unrestricted and urban glamor. Miami is the second-most populous city in Florida and enjoys year-round pleasant, sunny weather owing to its low latitude. The city has the largest Latin American population in the world outside of Latin America, and Spanish is spoken as freely on the city's streets as is English. Miami's splendid natural beauty, trendy neighborhoods, eclectic nightspots and the buzzing cultural scene makes it a hot favorite for tourists at any time of the year. No wonder then that locals and visitors alike refer to Miami as the Magic City. If you're planning a trip to Miami and are curious to learn about the best things to do in Miami, do make sure to check out our list below.
Beaches
Over the years, Miami's beaches have acquired an almost legendary status and serve as a popular site for socializing, sunbathing, surfing, swimming and people-watching. The city's beaches are as diverse as they are expansive. While Miami Beach has been rated as one of the top ten beaches in the world owing to its white sands and warm waters, South Beach is known for its glitzy parties and North Beach for its more private but laidback vibe.
Bill Baggs Cape Florida State Park
Spread over 494 acres, the park offers visitors an insight into the unique island ecosystems that are native to the Florida Keys. The park is named for Bill Baggs, the former editor of The Miami News who contributed significantly in preventing the native ecosystems from being destroyed by urban development. The park is best known for its half-submerged mangrove trees that have distinctive snorkel roots. Various sites are connected by sandy trails and boardwalks, against the lip of the shimmering ocean. The Bill Baggs Cape Florida State Park is home to over a mile of sandy Atlantic beach, which is excellent for swimming and snorkeling. At the park's southernmost tip is the 1845 Cape Florida lighthouse – the oldest structure in Florida that visitors can explore via free tours. Outdoor enthusiasts can also rent kayaks, skates and bikes from a concession stand.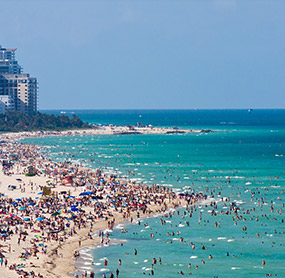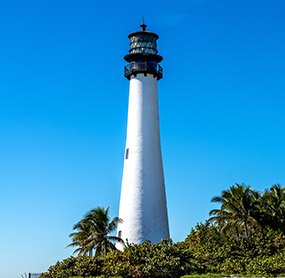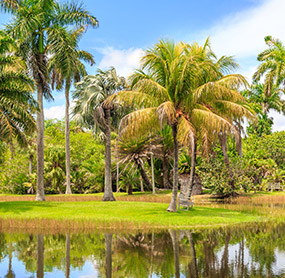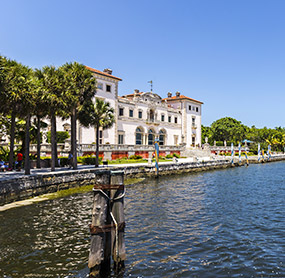 21 May 2020 - 25 May 2020
10 May 2020 - 17 May 2020
04 Jun 2020 - 08 Jun 2020
30 May 2020 - 04 Jun 2020
Wolfsonian-Florida International University
The museum is dedicated to art and design and is located in Miami Beach's Art Deco district. It comprises of a museum, library and a research center, and is home to more than 180,000 exhibits. Most of the museum's pieces are from 1885 to 1945 and depict the period between the Industrial Revolution and the end of World War II. The museum is named for Mitchell Wolfson Jr., a native of Miami Beach and an expert on modern design, decorative arts and architecture. The museum has been considered as one of the Florida International University's seven campuses for more than fifteen years. Don't miss the museum's lauded collections on the British Arts and Crafts movement, American industrial design, propaganda from World War I and II and on book design.
Cubaocho Museum & Performing Art Center
A community center, art gallery and Cuban research institute all rolled into one, Cubaocho is the heart of Miami's Little Havana Art District. Cubaocho's interior is modeled after a Havana cigar bar and the walls decorated with exquisite art that hails back to classical Cuban art and peeks into its eclectic future. The art displayed in the museum is rotated and several musical, drama and dance events are conducted from time to time. A visit to Cubaocho is definitely one of the best things to do in Miami if you're curious to learn more about the city's cultural fabric.
Wynwood Walls
An island of eye-catching urban art in the middle of Miami's concrete jungle, Wynwood Walls comprises a collection of murals and paintings created by artists from around the world. The project was conceived by Tony Goldman – a local community revitalized in 2009. Today, the project has brought together some of the world's most renowned artists in the graffiti and street art space. More than 50 artists from 16 countries have created art on over 80,000 sq ft of wall space, making this destination a must-visit for art lovers of all ages.
HistoryMiami
While it's hard to perceive Miami beyond its present-day glitz and glamor, Miami's history is diverse and engrossing. The museum captures the various stages of the city's development, beginning with the early Native American settlement, on to the Spanish Exploration, World War II and the city's current avatar. HistoryMiami Museum was founded in 1940 and is the largest history museum in Florida. It has more than one million historic images and 30,000 artifacts, including the rafts that brought Miami's first refugees to the city and a 1920s trolley car.
If you're planning a trip to Miami and are eager to explore this city of sun and plenty, do take a look at Lookupfare's website and mobile application. From cheap flight tickets to Miami to the best hotel rates, Lookupfare can go a long way in helping you to plan your Miami getaway.
Read More
Don't Just Travel. Make Time Immemorial Family Vacations