Things to Do in Las Vegas
Las Vegas, one of the most popular tourist destinations on the planet, has earned the nickname of 'The Entertainment Capital of the World'. Located in the state of Nevada, the city is a globally-renowned resort city best known for its casinos, live-entertainment, crazy weddings, shopping options, grand hotels and nightlife. In other words, you'll never run out of things to do in Las Vegas.
Today, Las Vegas is the leading financial, commercial, and cultural center for Nevada. It is counted among the top-three destinations in the country for business conventions and a global leader in the hospitality industry. The city is filled with numerous forms of adult entertainment, earning it the nickname of 'Sin City'. Las Vegas has been featured in numerous films, television series, music videos and books.
With a number of luxury hotel-casinos, Las Vegas is also often called 'the Gambling Capital of the World.' The city has about 68 parks. Book cheap airline tickets, go through this list of things to do in Las Vegas and have a great vacation.
Las Vegas Strip
A stretch of the South Las Vegas Boulevard filled with an infinite number of resort hotels and casinos, the Las Vegas Strip is always bustling with people. Today, it is one of the most popular spots in the city. A visit to this well-recognized spot needs to be included in your things to do in Las Vegas list. The Strip features, casinos, amusement parks, restaurants, shopping venues and residential buildings.
Neon Museum
Established in 1996, Neon Museum is famous for restoring old neon signs. The museum consists of signs from old casinos, and other businesses. Its visitor center is made up of a restored lobby shell from the defunct La Concha Motel. Officially, the museum was opened on October 27, 2012. The signs are historically significant to the culture of the city. Each of the sign in the collection holds a story about who created it and why it is important.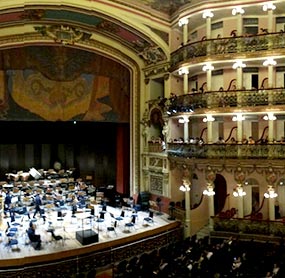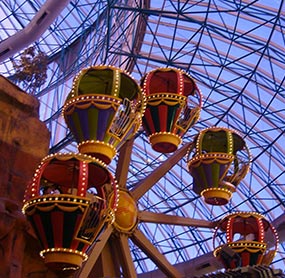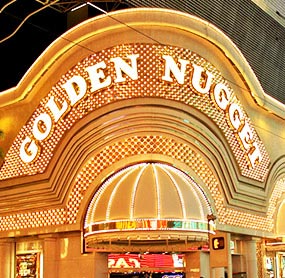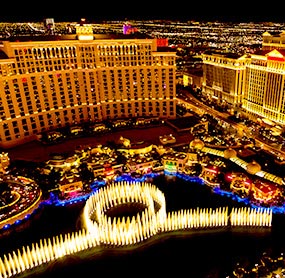 03 May 2020 - 05 May 2020
30 Mar 2020 - 02 Apr 2020
05 Apr 2020 - 09 Apr 2020
29 Mar 2020 - 01 Apr 2020
18b Las Vegas Arts District
Already having won Las Vegas Review-Journal's Best of Last Vegas Award in 2005, the District is home to a number of businesses including boutiques, antique stores, restaurants, art galleries, hair salons and much more. The District is famous for hosting exciting events like the "First Friday" Art Walk. This event is organized every month. The events feature a talented group of artists as well as entertainers of all types; including local music bands, acrobats, fire breathers, break dancers, fortune tellers, and other performance artists.
Smith Center for the Performing Arts
Located at Downtown Las Vegas, in the 61-acre Symphony Park, the structure that houses the Smith Center for the Performing Arts, has been built with a Neo Art Deco design. It shares design features with the Will Rogers Memorial Center in Fort Worth, Texas. It also features prestigious dance companies and international music. Other features of the center include — Elaine Wynn Studio for Arts Education, Grand Lobby and Founder's Room and Mezzanine Lounge.
Las Vegas Natural History Museum
It is a private, nonprofit, natural history museum that puts its focus on various subjects like dinosaurs, Egyptian history and marine life. The museum was inaugurated on July 16, 1991, and is located on Las Vegas Boulevard. The galleries have been divided into different sections such as Treasures of Egypt, Las Vegas Founders' African Gallery, Marine Life Gallery, Geology Gallery, Young Scientist Center, Englestad Family Prehistoric Life Gallery, E. L. Weigand Foundation Wild Nevada Gallery and International Wildlife Gallery.
Golden Nugget Las Vegas
A luxury hotel as well as the largest casino in the downtown area, the Golden Nugget Las Vegas contains a total of 2,419 deluxe rooms and suites. The best features of the hotel include the world's largest gold nugget that's put on display, two aquariums, swimming pool, and a fish-tank that contains full grown sharks. The Golden Nugget is another Las Vegas hotel that had features in various films and television shows. Take a cheap flight to Las Vegas for a wonderful vacation.
Adventure Dome
An indoor amusement park spanning over an area of 5 acres, Adventure Dome is famous for a number of exciting rides such as the world's largest indoor double-loop, double-corkscrew roller coaster. While traveling with kids, spending a few hours at this amusement park is one of the most fun things to do in Las Vegas. Adventure Dome is located at Circus Circus. Being an enclosed park, it is not affected by any harsh weather conditions. Unlike many other parks, Adventure Dome is open all year round. This amusement park was opened on August 23, 1993. Get a few low-cost airline tickets to Las Vegas, visit this amusement park and make your vacation a memorable one.
Read More
Don't Just Travel. Make Time Immemorial Family Vacations