Things to Do in Houston
Space City
Houston is the largest city in Texas and the fourth-largest city in the country. Houston is a thriving commercial hub which is centered on its burgeoning oil industry. Complimenting this is the city's vibrant cultural scene, which is anchored by several museums and a lively shopping district. Sunny summers and mild winters make this city a great destination to head to, pretty much any time of the year. Today, Houston is known for its diversity – it has one of the country's largest Latino, African-American and Asian American populations – as well as numerous eclectic tourist-attractions. If you're planning a trip to this sprightly, energetic city, make sure to first check out our list of the best things to do in Houston.
Menil Collection
Menil Collection is the museum that houses the eponymous private art-collection of John and Dominique de Menil. It comprises of 17,000 paintings, sculptures, drawings, prints, photographs and rare books, including works by Pablo Picasso, Yves Tanguy, Max Ernst and Henri Matisse. The museum also has an extensive pop-art collection featuring works by Andy Warhol, Jackson Pollock and Mark Rothko. Also expect to view Byzantine, Medieval and tribal artifacts. The museum's building and surrounding structures are painted in what has come to be known as the Menil gray. This serves to aesthetically unify the neighborhood. The site has the interfaith Rothko Chapel, the Byzantine Fresco Chapel and a small independent pavilion displaying the works of Cy Twombly.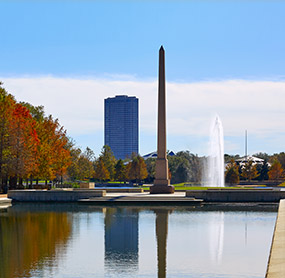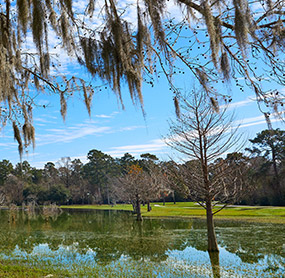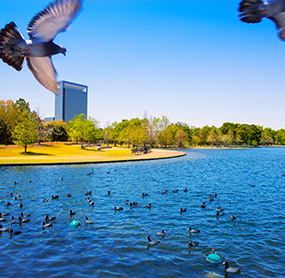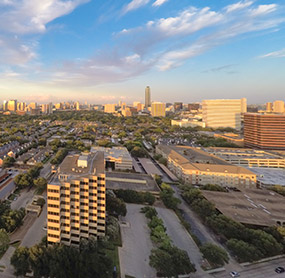 01 Jul 2020 - 08 Jul 2020
19 Jun 2020 - 22 Jun 2020
21 Jun 2020 - 07 Jul 2020
06 Jun 2020 - 27 Jun 2020
Houston Museum of Natural Science
The Houston Museum of Natural Science was established in 1909 and is currently located in Hermann Park. Its permanent exhibits include a 60 ft. pendulum that displays the earth's rotation, a collection of over 750 mineralized rocks and rare gemstones, millennia-old Egyptian artifacts, one of the world's largest sundials and 'The Earth Forum' - a computer-aided exhibits that informs visitors about Earth and its diverse processes. The museum is best known for its guest exhibits, and for 'The Cockrell Butterfly Center' - which is a butterfly zoo. A day spent in the museum is definitely one of the coolest things to do in Houston, especially if you're travelling with children.
National Museum of Funeral History
This is a museum with a difference. Spread over 35,000 sq. ft., The National Museum of Funeral History has the largest collection of funeral-service artifacts in America. The museum's permanent exhibits detailed funeral ceremonies from different time periods and geographical locations. 'The Day of the Dead', 'Tomb of the Unknown Soldier', 'Presidential Funerals and Japanese Funerals' exhibits are especially poignant. Watch out for the occasional oddities including the casket made of money and the crab-shaped coffin. Visitors with an eye for the extraordinary will undoubtedly consider a visit to this museum as one of the top things to do in Houston.

Bayou Bend Collection and Gardens
This Museum of Fine Arts, Houston facility occupies 14 acres of land with its decorative art, paintings and furniture. It is located in the former home of Ima Hogg - a famous Houston philanthropist. The building is ensconced in an island of trees and thick undergrowth - in an attempt to preserve the site's natural beauty, only one tree was cut down to accommodate the building. The collection comprises of close to 4,700 American decorative-art objects from 1620 to 1870, which are displayed in colonial American rooms. Also on display is a collection of objects from outside America, including English ceramics.
Museum of Fine Arts, Houston
One of the largest museums in the country, the Museum of Fine Arts, Houston, has a comprehensive collection of 64,000 works that span over more than 6,000 years of human history and six continents. The exhibits are displayed in seven facilities, including the original neo-classical 'Caroline Weiss Building', 'The Audrey Jones Beck Building' designed by the award-winning architect - Rafael Moneo, 'The Lillie and Hugh Roy Cullen Sculpture Garden' and 'The Nancy and Rich Kinder Building'. The museum's other facilities include 'The Bayou Bend Collection' and Gardens and 'The Nidhika and Pershant Mehta Arts of India space', with the latter being the only space in Houston dedicated to Indian arts and culture. Expect to see exquisite examples of Italian Renaissance painting, French Impressionism and American art. Some of the artists displayed at the museum include Rodin, Matisse, Picasso and Rembrandt.
Discovery Green
An 11.78 acre urban public park- Discovery Green, has a lake, bandstands and public performance venues, in addition to a dedicated children's play area. The Wortham Foundation Gardens are especially scenic with flowering trees, plants, fountains and works of art. The Landforms is another popular draw with its sculpted grassy knolls and panoramic views of downtown Houston.
If you're planning a trip to this bustling city, look no further than Lookupfare's OTA. Browse through the best cheap flights to Houston and sort through the best hotel deals in the city - you'll be delighted to find just how relaxed, enjoyable and hassle-free your holiday planning can be.
Read More
Don't Just Travel. Make Time Immemorial Family Vacations